Walking direct from the door, some of our favorite walks: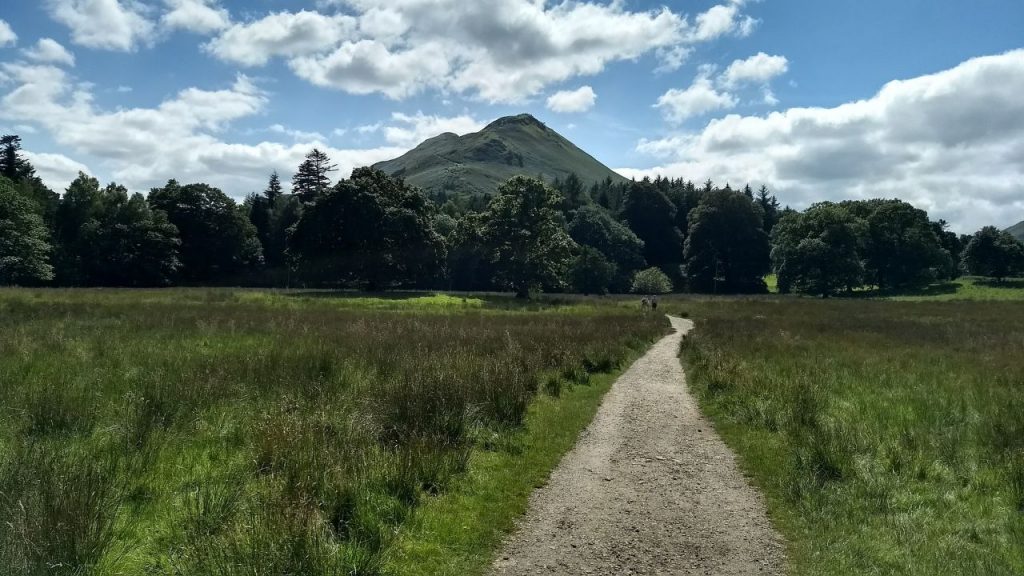 Catbells
For a big mountain feel for a short but steep climb, Catbells is the one for you. A short scramble adds to the mountain experience. A walk along the lake can bring you back into Keswick.
Or add on to the walk and take in Maiden Moor and High Spy for a longer more challenging walk over the tops with added views to the south.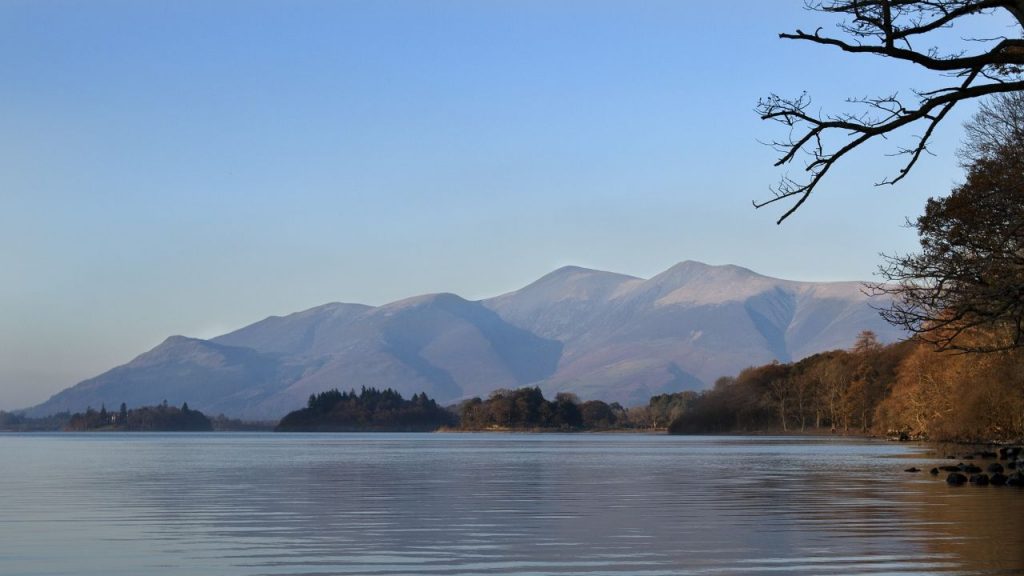 Skiddaw
For a longer higher walk, Skiddaw is on the doorstep. A nice walk across the park and then the climb starts. Amazing views from the top over Bassenthwaite Lake and out to the coast on a clear day. Add in Little Man for an extra challenge. A full day walk.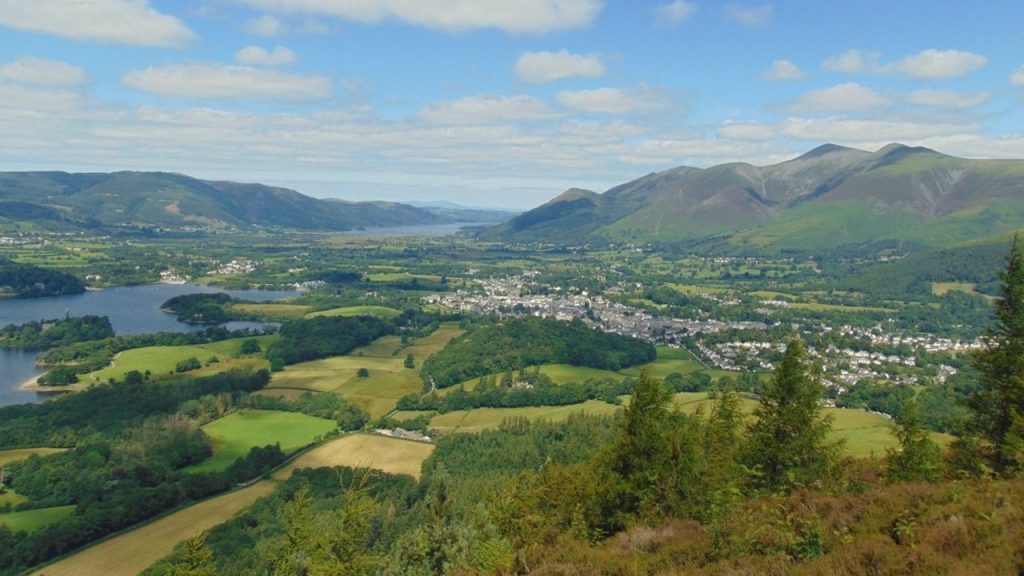 Walla Crag
After a short climb the views over Derwent Water are amazing. A steep decent on to the lake with a lovely walk along the shores back into Keswick. A half day walk.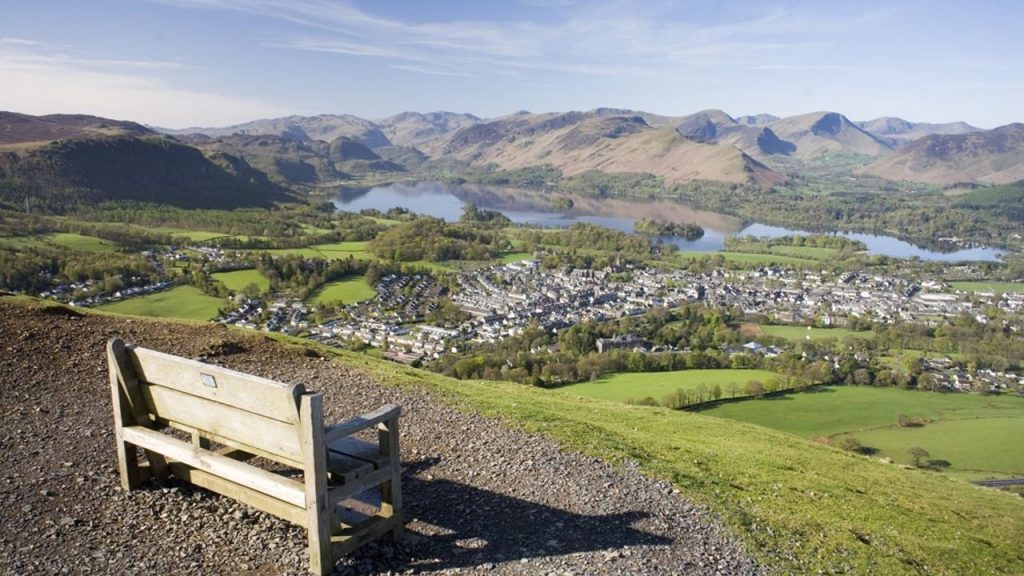 Latrigg
The nearest hill you can see from our property. A steep half day walk up Latrigg rewards with beautiful views over Keswick and down to Derwent Water. With a walk back down through the woods or along the old railway line provides a lovely walk back to Keswick.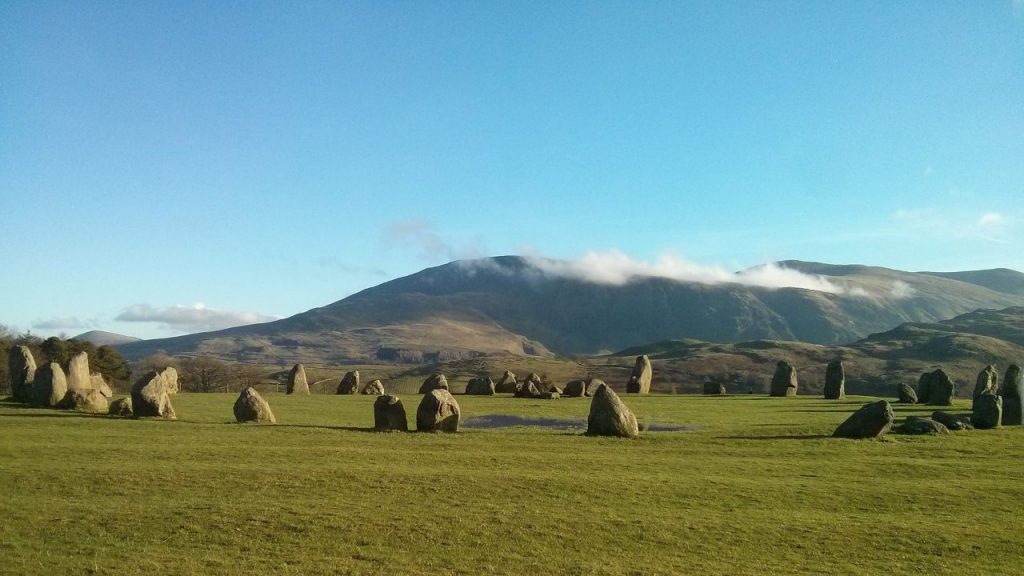 Castlerigg Stone Circle
After a short climb out of Keswick you will reach Castlerigg Stone Circle. An ancient stone circle thought to have been a meeting place for trading, amongst other events. Stunning views of Blencathra, Skiddaw and Clough Head it is well worth the walk out.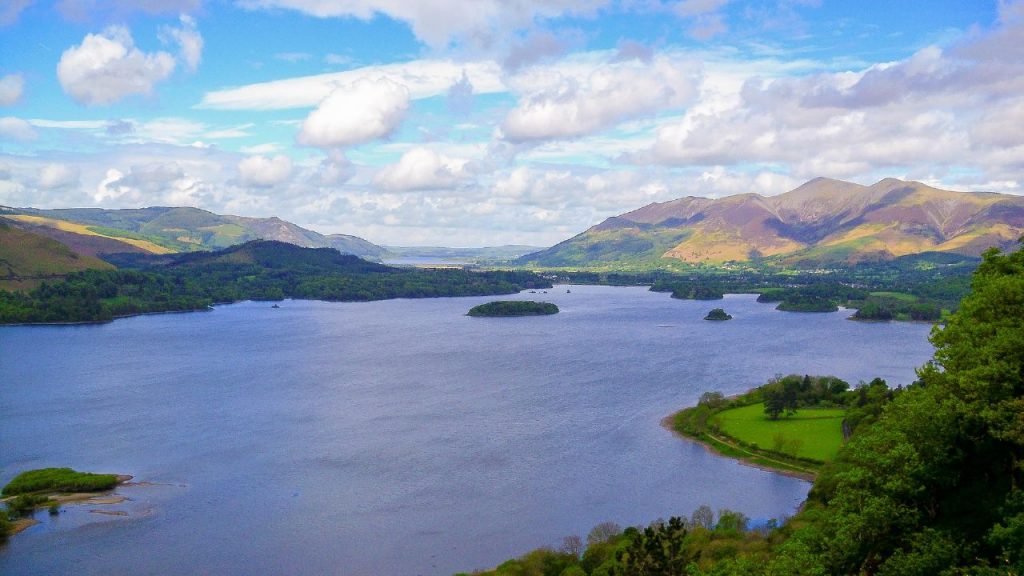 Derwentwater
For a long but flat walk, it is possible to go all the way around Derwent Water from the B&B. If you get tired part way round you can get on the Keswick Launch for a lift back to the town by boat. A full day walk.